Early this week, I got the chance t0 witness the new lifesaver of the modern times. Being able to make both ends meet up, that is your emergency flat tire or sudden visit to the doctor and your next pay check.
Now BPI Family Savings Bank proudly presents its very first credit card: the BPI Family Credit Card, in response to the demand for a low-rate, no-frills alternative to cash. Powered by BPI, the card continues BPI Family Bank's tradition of offering low-price products, and comes with a 2% finance charge – the lowest in today's market.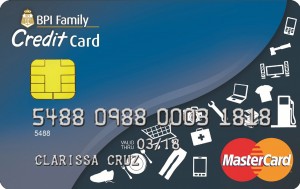 The BPI Family Credit Card will be available to those with a minimum income of P15,000, for an annual fee of only Php1,000. It is intended for consumers who are used to paying with cash and are intimidated by the high interest rate that comes with the usual credit cards.
Moreover, since the BPI Family Credit Card is licensed by leading global payments company MasterCard, its holders will be able to use it in 35.9 million affiliated merchants online and worldwide, and be assured of a safe, reliable, and widely accessible payment solution.
"We are pleased to offer a product that leverages on BPI Family Savings Bank's established low-price platform, and the secure system provided by BPI and MasterCard. It is our way of striking at the opportunity of the growing number of people who appreciate the convenience of paying with plastic, while remaining committed to high standards for product and service quality," explained BPI Family Savings Bank president Jose Teodoro Limcaoco.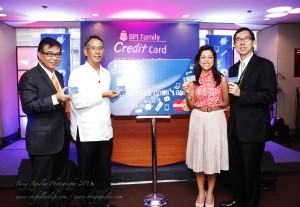 The launch of the BPI Family Credit Card is aligned with a global trend of migration from cash to electronic payments. Today, 85% of transactions worldwide are still based on cash, but financial services companies like MasterCard are facilitating the shift by forging partnerships with banks, merchants, and the government.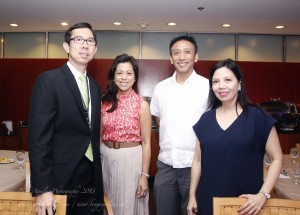 BPI Family Savings Bank, the country's leading consumer bank, is a subsidiary of the Bank of the Philippine Islands. Founded in 1985, it is known for accessible and innovative retail banking products and services such as housing loans, auto loans, and a wide range of savings products.
To apply for a BPI Family Bank Credit Card, visit any branches or go to www.bpicards.com.