The Porsche Design P'9982 Smartphone: Luxury At Its Finest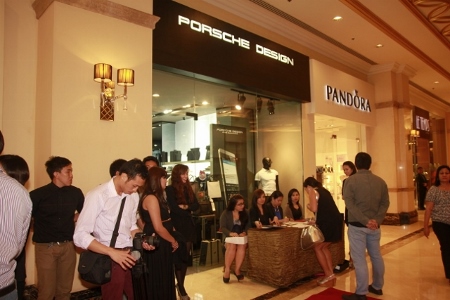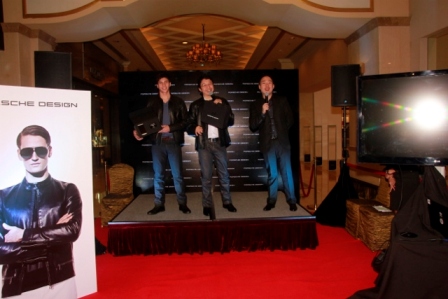 Newport Mall, Resorts World Manila—March 27, 2014 marked the launch of the über chic Porsche Design and BlackBerry® P'9982, a uniquely designed and expertly crafted device. At the cocktail event hosted by RJ Ledesma, guests were engrossed with getting to know the ultramodern features seen in this innovative smartphone. The P'9982 clearly combined the very best of both BlackBerry and Porsche Design in luxury and state-of-the-art experience.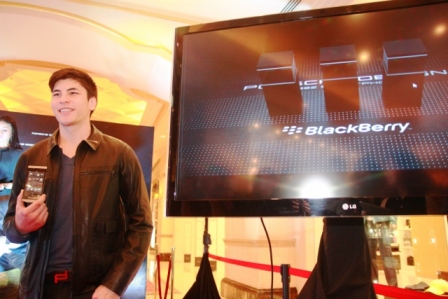 Hand-Picked Features
In order to give you the best apps that serve your lifestyle, the P'9882 comes with an exclusive section in BlackBerry® World that contains hand-selected set of media, social, and travel apps. BBM Video with Screen Share also gives you a unique way to quickly share what matters—in a simple swipe, you can instantly share what's on your screen! The P'9882 is also the only smartphone to come with BlackBerry® Natural Sound technology; together with BBM Voice and Video, you'll feel like you're in the same room.
Style Defined
The sleek design of the P'9982 is exquisite and distinguishable–everything a formidable smartphone should be. It's made from the finest quality stainless steel, which is complemented by a satin finish and a hand-wrapped Italian genuine leather back door. What's even better is that it's effortlessly responsive. The BlackBerry® Keyboard learns how you type to provide personalized, next-word suggestions that you can easily flick into your messages. Your P'9982 also comes with a unique BBM Pin that's unique to P'9982 users, instantly setting you apart amongst other BBM owners.
Lush Living
Porsche Design currently has two branches in Manila located at Shangri-la Plaza Mall and in the Newport Mall. From sporty ensembles to designer gear, these stores are now home to the latest fashion collections that are now being showcased in New York Fashion Week. If luxury is your wish, you can shop for women's handbags, which are handmade in Florence, contemporary sunglasses, luggage, stylish watches, and impressive writing tools that'll make you standout in the boardroom.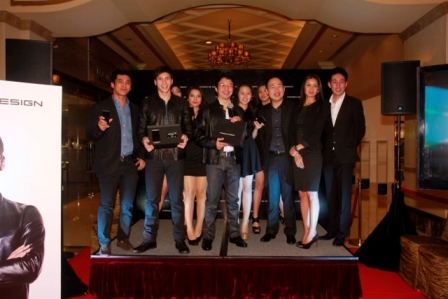 More Exclusive Offers
To help celebrate loyal customers, Porsche Design is also launching an exclusive VIP Program. No hard-to-follow rules here—simply accumulate purchases worth P100,000 within a year to score the following perks as a Porsche Design VIP:
15% discount on all products, and additional 5% on marked down/sale products
Exclusive invites to our events and special sales
Exclusive preview of our new seasonal collections
Mailers, catalogues, and Bi-annual VIP newsletters sent directly to your residence
25% off Gift voucher for a one-time purchase on your birthday month, excluding electronics and watches
Free alteration services on selected categories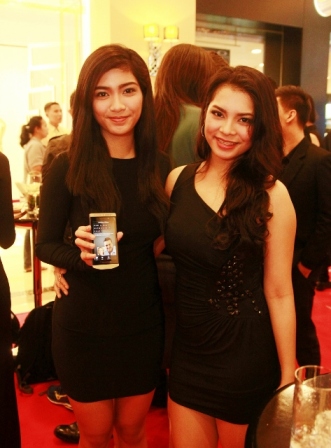 Timeless Quality + Modern Designs
Porsche Design's precision in technically-inspired products has made the company one of the most renowned design studios in Europe and an icon worldwide. The brand, which was founded in 1972 by Ferdinand Alexander Porsche, has always stood out for its functional, crisp and purist collections. The products are designed in the Porsche Design Studio in Zell am See, Austria and sold around the world in the company's own stores, shop-in-shops, high end department stores, exclusive specialist retailers as well as the official online shop (www.porsche-design.com).
Porsche Design Store
Ground Floor, Newport Mall, Resorts World Manila, Pasay City
Mid-levels 2/3, East Wing, Shangri-la Plaza Mall, Mandaluyong City
The number of franchises and the amount of retail space occupied by the luxury Porsche Design brand rose significantly in the 2013 business year: In comparison to the previous year, there were 50 new stores. As a result of this expansion, the total number of Porsche Design stores and franchises rose to 152 by the end of 2013. New stores were opened in locations such as London (UK), Miami (USA), Dusseldorf (Germany), Prague (Czech Republic), Istanbul (Turkey), Macau (China), Jakarta (Indonesia) and Hong Kong.
Porsche Design Store in Resorts World Manila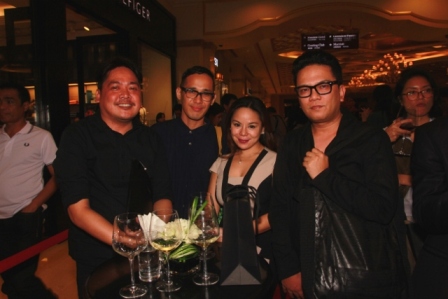 Porsche Design established itself as a global market leader in the luxury smartphone segment with the introduction of the Porsche Design P'9982 smartphone from BlackBerry, which was launched at the end of last year. A further highlight came in September in New York when Porsche Design presented its Spring/Summer 2014 Fashion Collection for the first time with a dedicated catwalk show as part of New York Fashion Week. The event was used by the company to showcase the growing importance of a category that may still be young but shows strong growth.
Porsche Design P'9982
Another extremely positive development was the introduction in March of the TwinBag, the first women's handbag from Porsche Design, as well as the launch of two further handbag models towards the end of the year. Furthermore, the Porsche Design Sports Collection, which has been in existence since 2006, expanded its product range further with the new women's collection from adidas.
The activities of the Porsche Design Group are focused on the Porsche Design and Porsche Driver's Selection business areas as well as the Porsche Design Studio in Zell am See (Austria).
 Raffle No.1  winner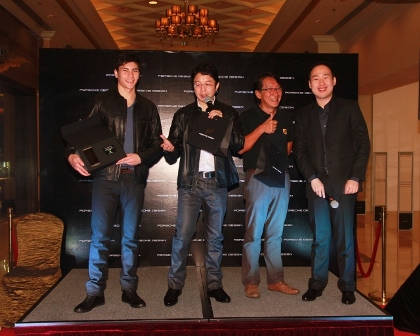 Raffle No.2 winner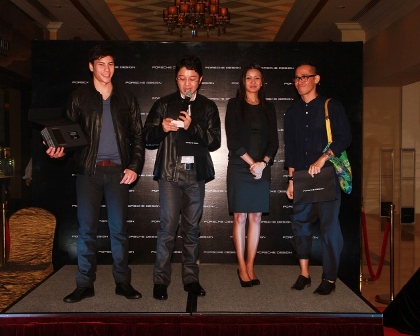 Porsche Design is a luxury brand and was founded in 1972 by Professor Ferdinand Alexander Por- sche. The products represent functional, timeless and purist design, and boast an impressive level of innovation. All products are designed by the Porsche Design Studio and are sold around the world in the brand's own shops, as well as in franchises, concessions, high-end department stores, exclusive specialist retailers and in the official online store (www.porsche-design.com).