Brings together a unique and personal experience across the broadest range of devices.
[L – R]. Kazuhiro Arai, Microsoft Philippines Marketing and Operations Director; Mae Moreno, Microsoft Philippines Windows Client Business Lead.
MANILA, Philippines, October 18, 2013 — Microsoft Corp. on Thursday announced the global availability of Windows 8.1, a feature-rich update to its popular Windows 8 operating system, enabling customers to create experiences that keep pace with their lives — at work, at home or on the go. Beginning Oct. 17, consumers with a Windows 8 device in more than 230 markets and 37 languages can download the free update via the online Windows Store. Windows 8.1 will also be available on new devices and as boxed software starting Oct. 18 at retail locations around the world.
Windows 8.1 evolves the Windows vision for highly personalized computing while showcasing Microsoft's continued commitment to rapid and responsive development. It marks a wave of new, innovative devices coming for consumers and businesses — from the convenience and mobility of tablets and 2-in-1s to the productive experience expected from laptops, all-in-ones and specialized industry devices. Many of these new devices are touch-enabled and will deliver advancements in processing power, battery life and design, across a range of price points.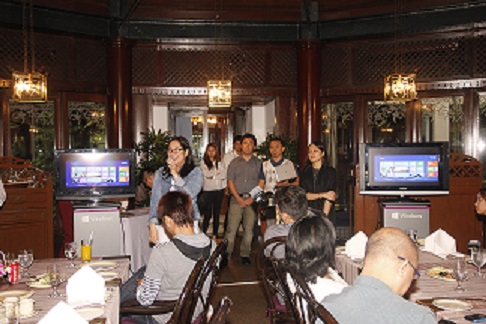 "With Windows 8, we introduced innovation for an era of highly mobile, touch-enabled, and always-connected computing," said Mae Moreno, Windows Client Business Lead at Microsoft Philippines. "Windows 8.1 evolves this vision and brings together everything people do across all their devices whether at home, at work or on the go. Windows is delivering the most personal computing experience out there, making your device a unique extension of you and offering more ways to create an experience that is personal, expressive and keeps pace with your life."
"As a consumer, I am very excited with the coming of the Windows 8.1 update.  I've already downloaded the preview version and I'm happy that most of the features that I was looking for in Windows 8 have been added in the update. It has been made more flexible and easier to use.  At the same time, I am also keen to see the upcoming devices running on this new version of Windows" said Jojo Ayson, Managing Director Philippines at Ripple Effect Group Asia Pacific.
Windows 8.1 offers a host of increased customization refinements and functional improvements, including the following, as explained to us by Eufer Pasion,  Windows Client Marketing Specialist :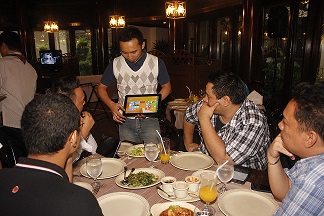 Highly personal. An improved and more customizable Start screen offers variable tile sizes, more background designs and colors so each Windows device looks unique and personal to the individual. In addition, customers can choose how to start their Windows experience — at the Start screen or directly in the familiar Windows desktop–while all their Windows devices stay in sync with their Microsoft account.
More familiar and easy to navigate. As an iconic part of the Windows experience, Windows 8.1 brings back the Start button as a familiar point of navigation. An updated apps view lets users see all their apps at once for easy access and new clicks and cues, as well as a Help + Tips app that gets them up to speed quickly.
Enhanced Search. The new Bing Smart Search provides the easiest way to find what's needed on the device or on the Web in one beautiful and easy consolidated view that's built for touch. Simply swipe or type from the Start screen and Smart Search will find it– whether it's a document on a PC, a photo album on SkyDrive, a favorite app, or a website.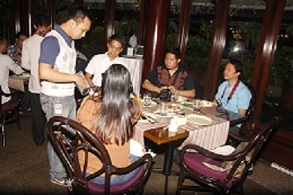 Wide range of apps and services from the Start. Windows 8.1 is the most complete out-of-the-box experience. It offers a range of apps and services from the Start screen, allowing customers to quickly and easily do the things they love on Windows, such as catching up with friends and family via Skype, emailing effortlessly in the Mail app, finding new recipes with the Bing Food & Drink app, or listening to free streaming music Windows 8.1 also comes with the new Internet Explorer 11, which is fast, fluid and perfect for touch. Internet Explorer 11 brings enhanced touch performance, speed boosts, and synchronized browsing history, favorites and settings across all Windows 8.1 devices. Windows 8.1 also provides native support for 3-D printing, meaning it will have plug-and-play support for 3-D printers, enable apps to seamlessly print 3-D jobs and understand 3-D file formats.
The best for multitasking and productivity. Windows 8.1 includes the display and use of up to four apps side by side, flexible windows sizing for each app on the screen, the ability for one app to launch another app, and improved multi-monitor support so users can view the desktop or apps from the Windows Store on any or all monitors.
Deep cloud integration with SkyDrive. Windows 8.1 makes it easier than ever to work from anywhere and know that files are always accessible — across devices and locations. With SkyDrive, users can create, edit, save and share files anywhere, anytime, on whatever device they're using.
A beautifully redesigned Windows Store. The new design of the Windows Store improves how great apps are showcased and makes it easier for customers to get the apps they want. Fresh layouts and categories, such as New & Rising, make it easier to stay up to date on the hottest new entries to explore. Personalized recommendations use the Bing advanced recommendation and relevance system to help find new favorites. And with Windows 8.1, apps are updated automatically by default, so users always have the newest and best version of any app, such as Fresh Paint, which now includes watercolor, a new graphite pencil set and a new clean, modern user interface for the latest painting or drawing creations. New and updated apps are also continually being delivered to the Store including Facebook, Adobe PhotoShop Express and eBay.
Customers can go to http://www.windows.com.ph to learn about the wide variety of new Windows devices available now and throughout the holiday season to find the one that best fits their needs and budgets. More information about Windows 8.1 is at http://blogs.windows.com and http://www.microsoft.com/en-us/news.