At first, it looks like a title from an action movie. But no, this is the latest addition to a string of events from Bayer, makers of Rogin-E. It seems interesting so I joined the Fun Run in the 5+2km category.
Ever since I suffered a stroke last August last year, I now become a running enthusiast (running is the only exercise prescribed by my doctors). So ever since November last year, I see to it that I joined Fun Runs at least 2x a month.
But this month is totally new for me. Besides, this is my 3rd Fun Run for the month, 1st would be Run United last March 4 which I clocked 37min for 5km, 2nd would be Race Against Raze where in it took me 40 min to finish 5km run and the this fun run which totally Greek for me, a total of 7km run, in which I think, I clocked an unofficial time of 58min for the run.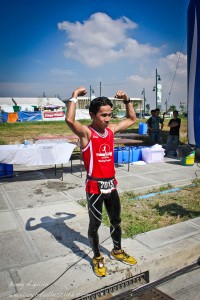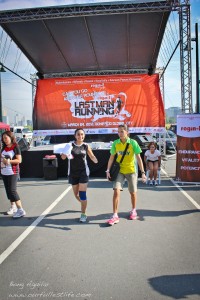 For more photo coverage, visit my Facebook link.
Overall, I enjoyed the run. Besides there was free food from Mercato. A lot of freebies from the sponsors.
Last Man and Woman Running won cash prizes and I've heard he will join Great Wall run this year.
Kudos to the sponsors! For me, I have to keep on running.
Keeping in my head only one objective.
THE IRONMAN.