"Sweet combination of tune and wordings of song make one's heart melts to know the true content meaning of one's soul" – via Our Fullest Live, www.ourfullestlife.com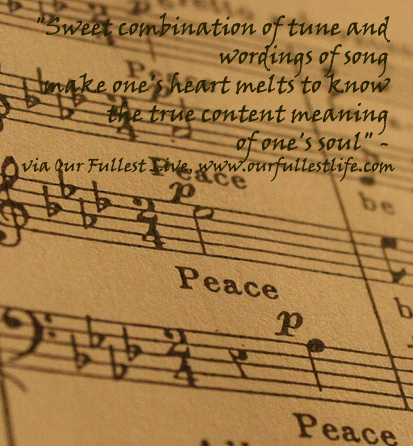 Photo courtesy of: http://flickrcc.bluemountains.net
Got to hear this song "I See You Lord" as an intro to a business event. Instead of the traditional opening prayer, the organizer played the animated video which make the event some sort of "solemnized".
Why? It is a reflection yet truly a realization that we always see the Lord around. We are the one who are only blind to HIS presence.
From flowers, to the rain, sunset, stars at night – HE is always there.  Even there are happiness and sorrows – hope always persist.
Appreciate everything that surround us because we are always truly, truly blessed -every hour, every minute, every second.  The Lord is just around us. And with heartfelt gratitude, thank Him, thank our Lord!
A guest post from Jinkee Umali of www.livelifefullest.com
I'm so blessed my Lord
I can see you
In all the lovely things
So fine and true
I see you in the beauty
Of the flowers and the rain
I see you between the lines
Of a sweet refrain
I'm so blessed my Lord
I can see you
Even when I'm lonely and in pain
I see you in the beauty of the stars at night
I see you in my life
I feel alright
I see you Lord
In sorrow and in happiness
I see you in the glory
Of sweet success
I see you Lord
Every hour, everyday
I can see you Lord
Whenever I pray
I'm so blessed my Lord
I can see you
In the smile of a baby
Sweet and true
I can see you in the eyes
Of my very best friends
I see you in these bonds
Just like your love that never ends
I see you Lord
In sorrow and in happiness
I see you in the glory
Of sweet success
I see you Lord
Every hour, everyday
I can see you Lord
Whenever I pray
I see you Lord
In sorrow and in happiness
I see you in the glory
Of sweet success
I see you Lord
Every hour, everyday
I can see you Lord
Whenever I pray
I pray…
I can see you Lord
Whenever I pray…
I see you Lord