"Sharing ourselves is actually sharing a piece of us – a piece of heaven" – Our Fullest Life
We got the opportunity to allot some of our time to personally witness a gift giving activity somewhere in a remote and depressed area where people in all walks of life gathered to listen to a word of the LORD.
This is truly an exhilarating yet fulfilling tasks to do!
First, one has to go to a trail up to experience rough yet dusty road. A vehicle must be so tough enough to endure this type of going up all in the heat of the sun.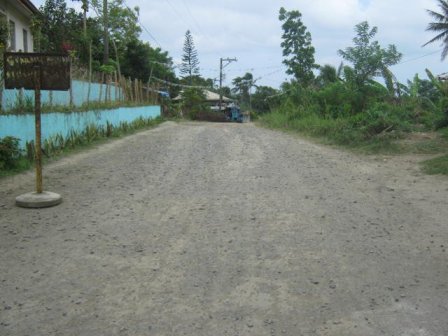 People are so enthusiastic to wait and yet one can feel their joy once you arrive the area.  There are almost 150 to 250 people from children to adult who are spending their half-day in the morning yearning to this kind of activity.  It is great to know that they really give time to also listen and allot their time to witness once in a while this activity.  According to them, priest visit their chapel once or twice a month hearing for a mass.  Having a catechism shared by lay people and nuns are a great deal with them.  Even they are scarce in richness, they are also longing in hearing the word of the LORD.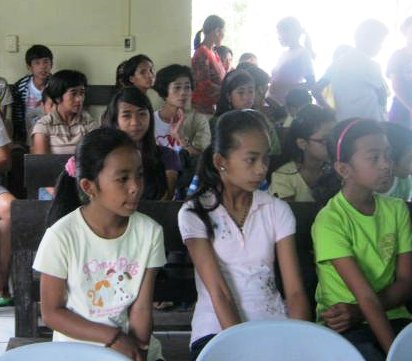 Maybe you are asking what is OFL got to do with this kind of activity?  To tell you honestly, the readers are the one urges us to share ourselves to others.  Because of the donations that we got from the readers, we find ways to give this to others who need it most.
There are times we neglected our time to wrote some posts and most of it, there are tendencies we are sometimes procrastinating.
True, because having the time to post is already a responsibility, a passion that as we go along the way, we realized we owe our thoughts to the people who are actually relating to what we feel.  That keep us going.  If we actually touch others lives, definitely, this would start to our own selves.  You cannot share what you do not have because everything in your thoughts comes deeply as you experience it right to your heart.
Again, our sincerest gratitude to all who donate especially to the readers that keeps this blog alive.  You are one of the reasons why we have to continue and hopefully, we can live up to this advocacy – Living Life to the Fullest.
Be well and hugs to everyone!